What Leaders Are Not – Perfect
In case you didn't know, leaders are all seeing and all knowing (errr, no they're not)…
The perception…
In today's world, and I suspect the perception for quite some time, is that, leaders are supposed to be perfect. Well, that's what the media appears to keep projecting anyway. Before the advent of TV, and the age of streaming content, leaders of all descriptions could hide behind the perfect photo and even the safety of the radio (until the age of the "shock jock"). Before these mediums, leaders were enshrined in the most wonderful painted portraits and statues. In ancient times, the most amazing sculptures, hieroglyphs and monuments were made as a tribute to a civilisation's leaders (See my post: Rameses II – A Leader Among Leaders).
Leaders are supposed to be rational, logical, calm, socialable, wear the latest fashion with an awesome hairstyle and have great interpersonal skills. Leaders are also supposed to be visionary, strategic, values orientated, driven, bullet proof, earth shatteringly influential, not have a narcissistic bone in their bodies and so, dare I say it – perfect!!!
So who are the best leaders?
I have been fortunate in life to listen to, meet and also work with, some of the most astonishing leaders from around the world. What is even more amazing is that some of them have moved on in life and have decided to live in the same city as myself and embrace the lifestyle here.
The best leaders I know are not perfect. By this I mean they freely admit they are not all seeing and all knowing. They are: WYSIWYG. So they don't mind dressing down and feeling "comfortable" or dressing up and shining brightly when they need to. They are extremely capable and have the ability to see what is over the next hill. However, that doesn't mean they know what is coming at them day in and day out. They know many things, but not everything. So where I am getting to is this:
😎 Leaders are, quite simply, human.
😎 Because they are human, they make mistakes.
😎 It's what a leader does with the mistake, that makes all the difference.
Cynicism and leadership
There is certainly a level of cynicism out there regarding the capability of leaders from all walks of life. We are seeing across organsiations what is referred to as the cynism to change (CTC). It can be a real problem if employees no longer want to be a part of the leader's change program. This is where transformational leadership (Ideas for Leaders, 2021) comes into play and can be used to address such a change in mood within an organisation.
At the political level, we are seeing an inherent distrust in the political leader (ABC, 2019). Just log on to any social media page when a leader is speaking live and see the emojis that come through 😡👎🤬👿 In a related twist, social trust between people has followed suit. However, most still believe that those in their neighbourhood would help them out if they needed it (ABC, 2019).
OMG! – Stop The Train
I can certainly attest to my time as a leader over many years making mistakes that were both small and some that were like OMG, stop the train!
The thing with little mistakes is they are an irritation at best. If they are worth fixing, we fix the mistake and move on. If they aren't worth fixing, we move on anyway. That being said, I can still remember my days as a junior public servant where the little mistakes were not tollerated. A severe tongue lashing was often the result or a threat or two regarding not making the same mistake again. You and I both no longer have the time to sweat the small stuff and we shouldn't, but my suggestion is, if you do have the time, spend the 1% needed to make the corrections.
Under the Westminster conventions (which many politicians in the Western sphere now seem to completely ignore), you put your hand up, admit the mistake and resign. Once upon a time at a large local government, I had the responsibility for more things than I could poke a stick at. Making an error echoed around the organisation quite strongly. On one occassion, where a faux pas was made, I protected and encouraged my staff of that particular branch of the organisation to look for a way through the quagmire and then went to advise my director of the situation. I explained what had happened and said I accepted full responsibility. My director looked at me for a moment (this is the same person I used to call a dinosaur to his face). Then with almost a sigh, he said "for god's sake Sean, stop falling on your sword."
Trust and credibility and a different take on leadership
The one attribute a good leader must have above all else is the ability to build trust. Perfection is not required. In simple terms: say what you mean, deliver on what you have said and at all times, be genuine. Trust is a currency that will see you through the most demanding of ordeals. The other attributes a leader should have are up to you, as it is your call. Kally at MiddleMe has some further thoughts on the issue of trust in her post: 10 Ways to Lose Credibility as a Professional.
If you want to see what leadership isn't, but strangely is, take a look at Apple's Mythic Quest 😂 (The Ringer: How 'Mythic Quest' Is Breaking the Sitcom Mold – 4 June 2021)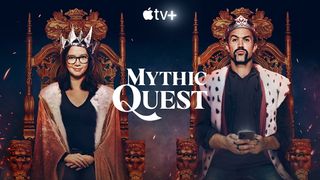 Are you perfect as a leader? Perhaps you have an interesting tale to tell regarding being fallable!
References
WYSIWYG – What You See Is What You Get. I had forgotten about the wonderful Flip Wilson who had coined this phrase which was used by his character Geraldine Jones. Computing Engineers began designing programming in the 1970s so that the user (such as web designers and bloggers) could create documents and web pages without coding or markups. They called it WYSIWYG, inspired by the Geraldine Jones catch cry. Microsft Word and Excel are other examples of this application.
Rameses II – A Pharoah of Ancient Egypt, often considered the greatest of pharaohs.
ABC Australia, (2019). Party's over: In a nation of cynics, we're flocking to the fringe. (online) Available at: https://www.abc.net.au/news/2018-09-20/in-a-nation-of-cynics-we-are-flocking-to-the-fringe/10281522 (Accessed 25 July 2021)
Ideas for Leaders, (2021). Resistence to Change: Overcoming Multilevel Cynicism. (online) Available at: https://www.ideasforleaders.com/ideas/resistance-to-change-overcoming-multilevel-cynicism (Accessed 24 July 2021)
MiddleMe, (2021). 10 Ways to Lose Credibility as a Professional. (online) Available at: https://middleme.net/2021/07/26/10-ways-to-lose-credibility-as-a-professional/ (Accessed 26 July, 2021)
Skills You Need, (2021). Interpersonal Skills. (online) Available at: https://www.skillsyouneed.com/interpersonal-skills.html (Accessed 24 July 2021)